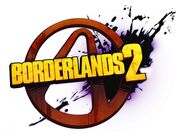 Borderlands 2 is a FPS/role-playing game for XBOX 360, PS3 and PC. It is a follow up from the first Borderlands in which it is the continuation of four (new) vault-hunters as they stop Handsome Jack from gaining the power of The Warrior (a huge monster capable of destroying nearly anything) and destroying Pandora.
Plot summary:
Edit
Four Vault-hunters (co-op) must stop Handsome Jack from unleashing the power of The Warrior from destroying all 'bandits' (that includes the good guys) on Pandora, with the help of the four Vault-hunters from the first Borderlands game.
Review Scores
Edit
Computer and Video Games: 8/10
G4: 5/5
Game Informer: 9.75/10
GameSpot: 8.5/10
GameSpy: 4.5 stars
IGN: 9/10(PS3)
Giant Bomb: 4 stars
There is supposedly 870 gajillion guns, which is just a made up unit by Gearbox Software for advertisement purposes. Literally there is  only about 10 million.
Ad blocker interference detected!
Wikia is a free-to-use site that makes money from advertising. We have a modified experience for viewers using ad blockers

Wikia is not accessible if you've made further modifications. Remove the custom ad blocker rule(s) and the page will load as expected.