Nintendo Anime Channel is a video on-demand service presented by Nintendo, for the 3DS, 3DS XL, 2DS, New 3DS and New 3DS XL systems. It is exclusive to Europe and was announced on January 14th, 2015 in a Nintendo Direct Presentation. So far, Pokemon, Kirby Right Back At Ya! and Inazuma Eleven have been shown.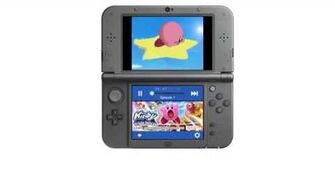 This is the 3rd video on-demand service from Nintendo. The first being Nintendo Video and the second being Eurosports.
Ad blocker interference detected!
Wikia is a free-to-use site that makes money from advertising. We have a modified experience for viewers using ad blockers

Wikia is not accessible if you've made further modifications. Remove the custom ad blocker rule(s) and the page will load as expected.